Tomorrow
Experimental Short
2008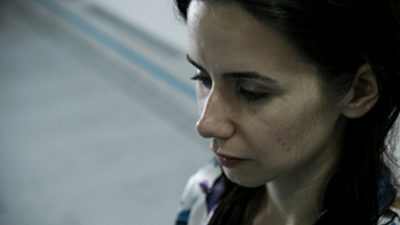 SYNOPSIS
A young woman asks herself if it's possible to feel alone in a city of millions, after life-altering news forces her to make a difficult decision.
Tomorrow is a short film that deals with loneliness, isolation, and the power of choice. Using a poetic blend of imagery and sound, Tomorrow blurs the lines of reality and fiction, while questioning the world we choose to exist in.
Premiered at ImagineNATIVE Film & Media Arts Festival.
Awarded the ImagineNATIVE/LIFT Commissioning Prize.
CREDITS
Produced, Written & Directed by: Michelle Latimer
Starring: Michelle Monteith
Cinematography by: Guy Godfree
Edited by: Gordon Burkell
Distribution: VTape
05:00 min, Beta SP
SELECTED FESTIVALS
ImagineNATIVE Film & Media Arts - Winner LIFT Award