News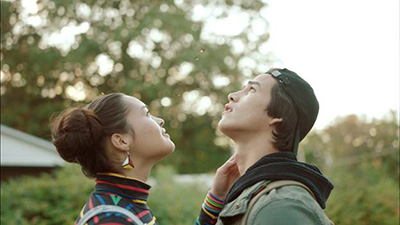 Trickster Tops Canadian Screen Award Nominations
April 29, 2021
Trickster scores 15 nominations to lead the dramatic scripted series nominations at the 9th annual Canadian Screen Awards. The Academy of Canadian Cinema & Television (the Canadian Academy) announced the nominees across 141 film, television, and digital media categories. The awards will be given out as a seven-part series of presentations - streamed live on Academy.ca as well as the Canadian Academy Twitter and YouTube channels - from Monday, May 17, 2021 through Thursday, May 20, 2021.
For more information:
https://www.theglobeandmail.com/arts/film/article-trickster-schitts-creek-and-movies-you-actually-may-have-seen-top-2021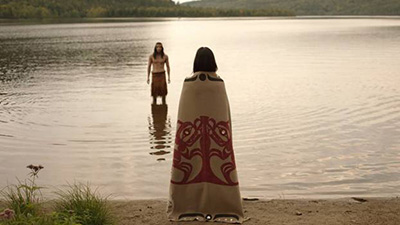 Trickster Named Scripted Series Of The Year - Playback Magazine
December 14, 2020
How the coming-of-age drama from Streel Films and Sienna Films has created a new narrative around Indigenous storytelling and become a red-hot commodity in an international marketplace hungry for new voices.
For more information:
https://playbackonline.ca/2020/12/14/scripted-series-of-the-year-trickster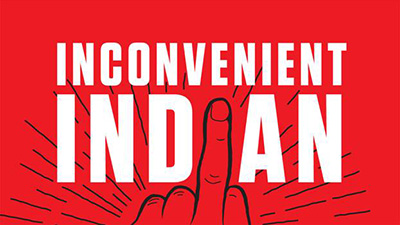 Inconvenient Indian Leads RIDM 2020 Winners
December 01, 2020
Inconvenient Indian continues its winning streak on the Canadian festival circuit. Michelle Latimer's doc picked up two awards tonight from the Montreal International Documentary Festival (RIDM). Inconvenient Indian won the Grand Prize for National Feature and the Magnus Isacsson Award, named after the late filmmaker with a legacy for politically engaged work. The jury praised Inconvenient Indian as "an unapologetically modern look at history in which the director strikes a majestic balance between her subject and a bold art form." Inconvenient Indian previously won both the People's Choice Award for Documentary and the Amplify Voices Canadian Feature Award at the Toronto International Film Festival, as well as the prize for Most Popular Canadian Feature at the Vancouver International Film Festival earlier this season.
For more information:
http://povmagazine.com/blog/view/inconvenient-indian-leads-ridm-2020-winners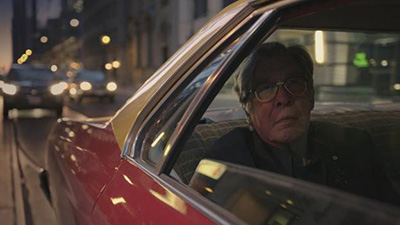 Michelle Latimer Awarded The Director's Guild Of Canada Allan King Award For Inconvenient Indian
October 27, 2020
Michelle Latimer's Inconvenient Indian continues to garner acclaim on the circuit. The doc inspired by Thomas King's acclaimed book scooped the Allan King Award for Excellence in Documentary last night at the Directors Guild of Canada Awards. The DGC handed out its documentary prizes last night in the third of four online ceremonies via social media. Inconvenient Indian previously won both the People's Choice Award for Documentary and the Amplify Voices Best Canadian Feature Award at the Toronto International Film Festival and Most Popular Canadian Documentary at the Vancouver International Film Festival. Latimer's film uses King's book as an entry point to explore representations of Indigenous culture in media and tackle questions of sovereignty and land rights today.
For more information:
http://povmagazine.com/blog/view/inconvenient-indian-tops-directors-guild-of-canada-award-winners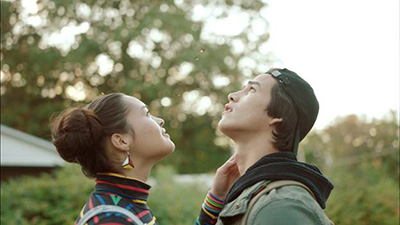 Trickster Premieres On CBC To Rave Reviews
October 16, 2020
"CBC's Trickster – Brilliant at times, bracing and entertaining."
Read the full review by John Doyle:
https://www.theglobeandmail.com/arts/television/article-cbcs-trickster-brilliant-at-times-bracing-and-entertaining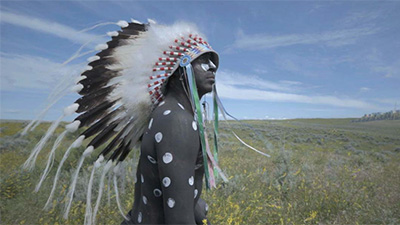 Inconvenient Indian Takes Home Top Prizes At TIFF
September 20, 2020
Michelle Latimer's documentary Inconvenient Indian has won two awards at the 2020 Toronto International Film Festival, earning the People's Choice Documentary Award and the Amplify Voices Award for Best Canadian Feature.
The Amplify Voices Award comes with a $10,000 cash prize, which Latimer will share with five emerging Indigenous artists. "I have been able to achieve my dreams because of the grace and generosity of people who believed in me along the way," said Latimer, in a statement. "I want to pay this forward by supporting emerging artists to help them have a voice and create the change we wish to see in this industry."
The documentary features writer Thomas King and is inspired by his non-fiction novel of the same name. It is directed by Latimer and produced by Jesse Wente, 90th Parallel Films' Stuart Henderson and Justine Pimlott for the National Film Board of Canada (NFB). The upcoming CBC drama Trickster, which Latimer co-created, directed and executive produced, also had its world premiere at the festival.
For more information:
https://playbackonline.ca/2020/09/20/breaking-latimers-inconvenient-indian-wins-tiffs-peoples-choice-documentary/#ixzz6kb9X7FNM
Trailer:
Inconvenient Indian Trailer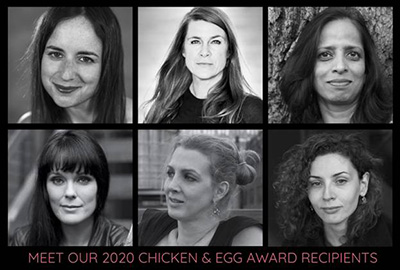 Chicken And Egg Announces 2020 Award Recipients
January 21, 2020
Chicken & Egg Pictures is proud to announce the fifth cohort of our Chicken & Egg Award, which recognizes and elevates five experienced documentary makers. This is the first year the Award has been opened to internationally-based filmmakers, and the six recipients hail from Canada, Chile, India, Serbia, Norway, and the US and have explored such diverse subjects as aging, artificial intelligence, and Indigenous rights.
For more information:
https://chickeneggpics.org/tag/michelle-latimer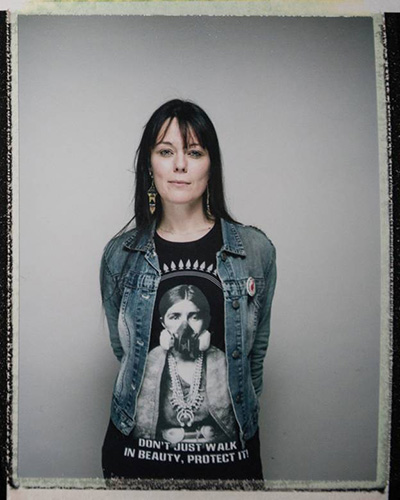 Michelle Latimer Named Artist In Residence At The 2020 Sundance Institute Screenwriting Labs
December 17, 2019
For more information:
https://nsi-canada.ca/2019/12/michelle-latimer-named-artist-in-residence-at-sundance-screenwriters-lab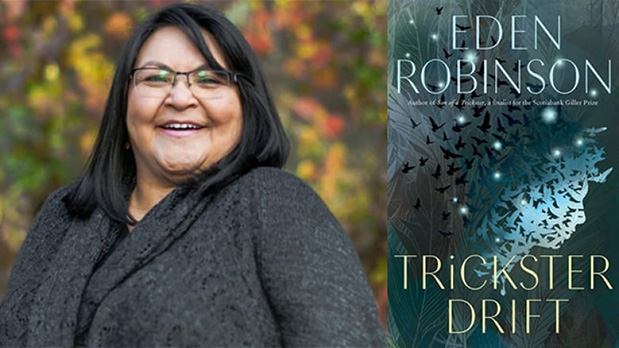 Sienna Films And Streel Films Partner For The Trickster Greenlit For Production By CBC
May 29, 2019
Among all of the announcements made during CBC's presentation of their primetime 2019-20 schedule on Wednesday, one of the new series that has us most excited here at The TV Junkies is Trickster. The first Indigenous-led drama for CBC, it's being adapted from the series of books by award-winning author Eden Robinson and co-created by Michelle Latimer (Rise, The Inconvenient Indian) and Tony Elliot (12 Monkeys, Orphan Black). CBC touts the darkly humorous coming-of-age story as a mash-up of dysfunctional family drama and a supernatural thriller.
For more information:
https://www.thetvjunkies.com/trickster-eden-robinson-interview
Co-created by: Michelle Latimer & Tony Elliott
Executive Produced by: Jennifer Kawaja & Julia Sereny
Produced by: Sienna Films and Streel Films for CBC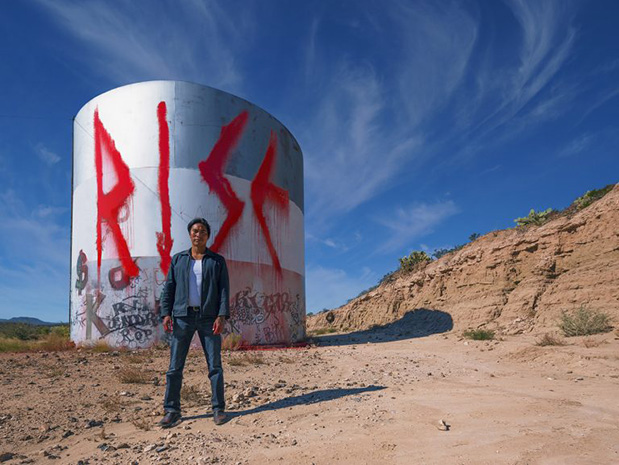 RISE Wins Canadian Screen Award For Best Documentary Series
March 07, 2018
VICE Canada won three Canadian Screen Awards on Tuesday for its VICELAND programming.
VICELAND shows Terror, RISE, and Abandoned all took home wins last night at the Canadian Screen Awards ceremony in Toronto.
For more information:
https://www.vice.com/en_ca/article/mb5dn3/hey-these-viceland-shows-just-won-canadian-screen-awards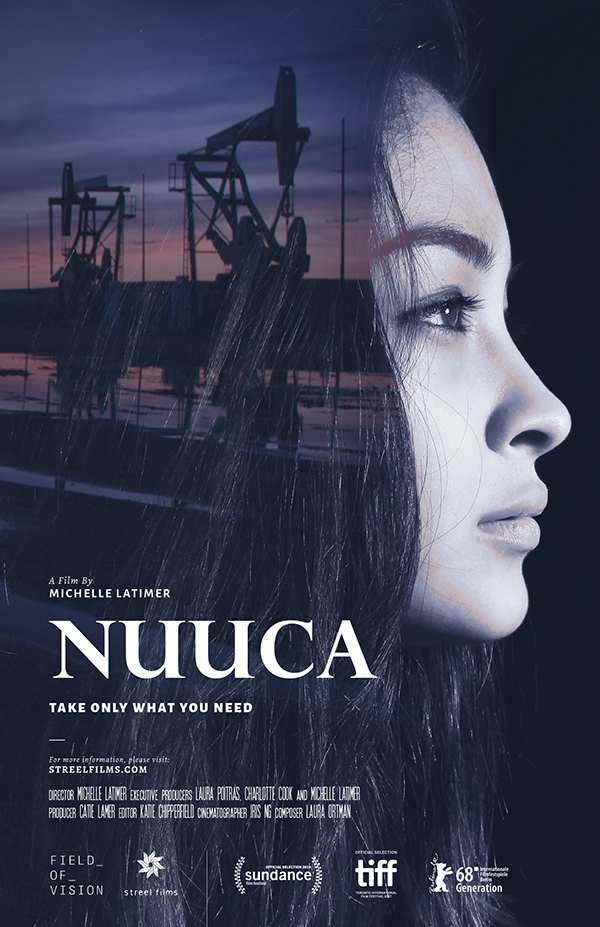 Nuuca To Premiere At 2018 Berlinale!
February 22, 2018
We are thrilled to announce that Nuuca will premiere in Europe at the 2018 Berlinale Film Festival. The film will be in competition in the Generation 14+ category. Congrats to the filmmaking team.
Produced by Streel Films and Field of Vision.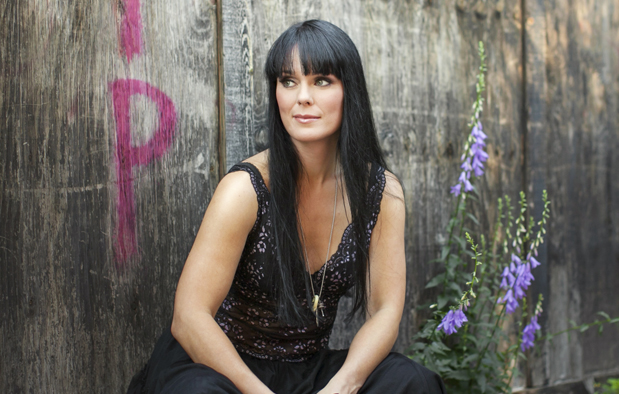 Michelle Latimer's Ted X Talk: Peace Through Relationship, Lessons From The Land
January 22, 2018
To watch Michelle's Ted X Talk:
https://www.youtube.com/watch?v=ZR1QAi79gkU
For more information on Toronto's Ted X event:
http://www.tedxtoronto.com/speakers/michelle-latimer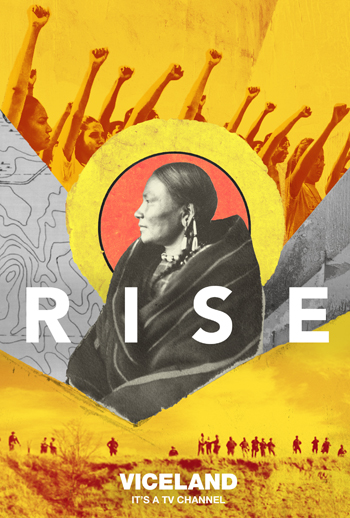 Michelle Latimer Chosen For Field Of Vision Fellowship
January 15, 2018
Field of Vision, the documentary unit of New York-based First Look Media, has announced a fellowship program to support doc filmmakers.
Rise director Michelle Latimer (NSI Drama Prize) is the only Canadian selected for the year-long program.
The collaborative program is designed to help filmmakers achieve their long-term artistic goals. In addition to helping with idea development, creative support and providing a grant, Field of Vision will also lead workshops throughout the year in digital security, research and legal issues.
For more information:
https://fieldofvision.org/field-of-vision-announces-new-fellowship-program-and-artist-in-residence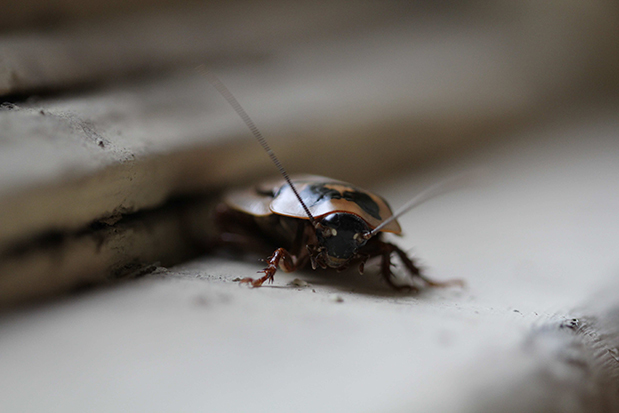 The Underground To Premiere At Toronto Intl Film Festival
August 27, 2014
A young Iranian man struggles to fit into a new culture, his poverty and isolation leading him to imagine himself as an insect, absorbing the world through its senses. Inspired by Rawi Hage's bestselling novel Cockroach, this visceral tale of alienation and delirium creates a magical-realist aesthetic that is both gritty and poetic.
Directed & Written by: Michelle Latimer
Produced by: Tara Woodbury & Kerry Swanson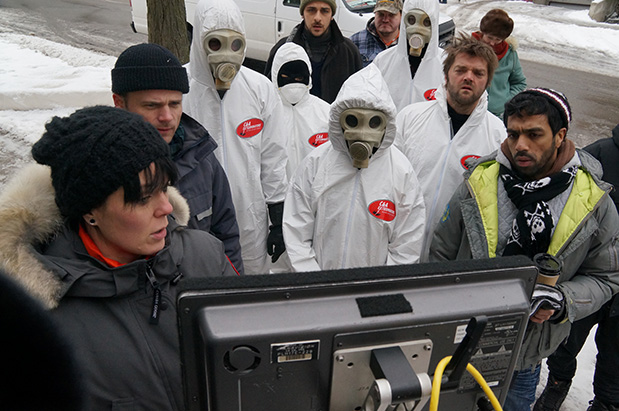 Videofag Hosts Retrospective On Michelle Latimer
August 12, 2014
EVERYDAY MIRACLES – a retrospective on director/writer Michelle Latimer's short film works will take place at Videofag on October 1st, 2014. Latimer will be in attendance for a discussion following the screening.