I Can't Remember
Music Video
2013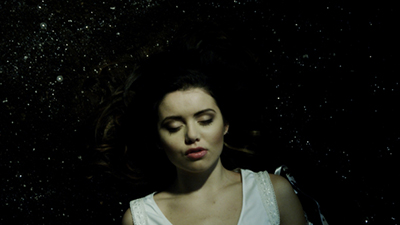 SYNOPSIS
One woman's haunted past leads her to embark upon a metamorphic journey towards freedom and acceptance.
When I first listened to Jayli's haunting song, I was struck by the uniqueness of her voice. I felt like she was singing to me from another land. I wanted to capture this sense of etherealness that she possesses as an artist, while also remaining true to her vision for the song.
I am interested in the idea of evolution for survival. Science has called the desirable trait of evolution "adaptability," but I prefer to see human evolution as a form of metamorphosis. Just as a caterpillar enters a cocoon to transform itself into a creature with wings, humanity also changes profoundly from the time of birth to death. Admittedly, ours is not always a dramatic physical transformation, but life has its way of imprinting experiences into our psyches. I wonder what our emotional landscapes would look like if they were realized in physical form? Whichever way you look at it, we learn from our pasts in order to move into our futures.
CREDITS
Artist: Jayli
Concept & Direction by: Michelle Latimer
Produced by: Big Soul Productions
Cinematography by: Peter Mettler & James Kinostino
Editing by: Christopher Mills