Alias
Feature Documentary
2013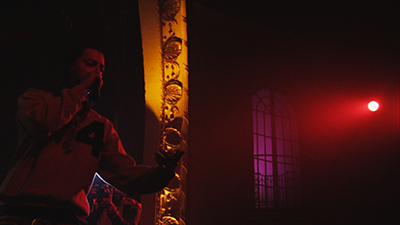 SYNOPSIS
Beyond typical music video images of girls, guns, and gold, ALIAS follows aspiring rappers trying to escape the gangster life. An in-depth look into the world of street hip-hop and the hustle known as the rap-trap.
In recent years, controversy surrounding rap music has been at the forefront of North American media. From the hype of the East Coast-West Coast rivalry that shadowed the murders of rappers Tupac Shakur and Notorious B.I.G., to the demonization of the music in the wake of a string of shootings at Toronto recording studios, it seems that political and media groups have been quick to place blame on rap for a seeming trend in youth violence. However, just as rap music is vilified, there is no denying that it has become the main form of expression signifying the voice of a growing Canadian underclass. Raw and uncompromising, ALIAS illuminates a side of urban Canada rarely seen before.
Produced in Association with Shaw Media's Independent Film Channel.
CREDITS
Directed by: Michelle Latimer
Produced by: Michelle Latimer & Nida Marji
Story Editor: Kye Meechan
Editor: Kye Meechan & Graham Withers
Cinematography: Chris Romeike
Sound Recordist: Jason Milligan
Composer: Vikas Kohli
Starring: Alkatraz, Alias, Trench, Keon Love, Master Knia
SELECT FESTIVALS
Hot Docs International
Regent Park Festival - Closing Night Film
Sweden's Way Out West Festival
Hamilton Film Festival's - Opening Night Film
Nominated - Canadian Screen Award
BUY
Alias Film